If you're looking for the last minute best gifts for women, you've come to the right place! We've compiled a list of ten of the most popular gift ideas for women in 2022.
Whether your significant other is into fashion, fitness, or just loves spending time at home, we've got you covered and will help you find the perfect gift! So without further ado, let's take a look at some of the best gift ideas for women this year. We hope that you will enjoy this gift guide.
Happy shopping!
1.  
Eau de Parfum
Perfume is a great gift for many reasons. First, perfume is a unique and personal gift. Unlike other gifts, perfume is something that can be tailored specifically to the person receiving it.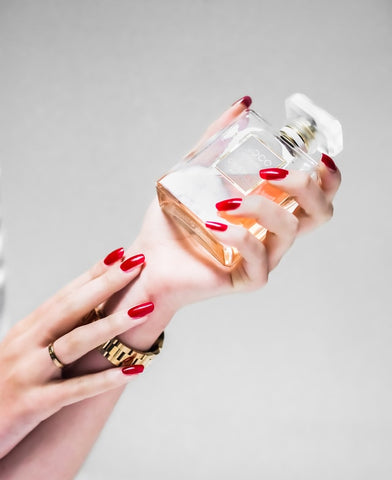 Secondly, perfume is a luxurious and indulgent gift. Your girlfriend or wife can enjoy the luxurious scent and feel special knowing that they are wearing something unique.
Lastly, perfume is a timeless gift. A well-chosen perfume can be enjoyed for years and will always remind your girlfriend how thoughtful you are.
And guess what? Not all high-quality perfumes are expensive! There are also many budget-friendly options that won't hurt your wallet but will still put a smile on your loved one's face.
2.  
Jewelry
If you're looking for luxury gifts for her, you can't go wrong with jewelry! Jewelry is a classic and lasting gift that can be enjoyed for years to come. What also makes it great is that it has a big sentimental value. If you'd like to make it extra special, you can engrave a cute message or an important date.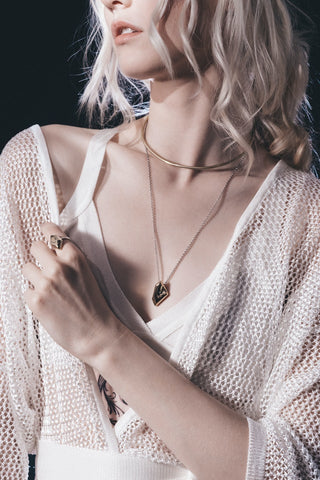 You can customize this gift anyway you'd like - buy her a diamond necklace, earrings, or a simple diamond stud with an add-on charm. Or, if you'd like to go an extra mile, just go for a jewelry gift box, we promise that it will put a smile on your loved one's face.
3.  
A MedSpa Gift Certificate
Every woman takes great care of her appearance and health, which is why a medspa gift certificate is a wonderful idea! There are many different treatments you can ger her, like facial deep cleansing, cosmetic injections, laser treatments, or massages. Or, if you're not sure what kind of treatment she would like, we recommend letting her choose a treatment for the face or body herself.
You can do that by giving her credit courtesy via gift cards. Just go to the medspa of your choice and inquire about gift card options.
4.  
Perixx Wireless Mini Keyboard and Mouse Set
If you're looking for gifts for girls that are fans of technology, then a Perixxx wireless mini keyboard and mouse set could be a nice choice. Trust us, this keyboard and mouse set is everything but plain and boring.
It looks very timeless - the keyboard resembles old typewriter machine and it comes with a matching mouse. They come in various colors like pink, purple, blue, and red. But don't be fooled by the prettiness - this keyboard is also of great quality!
5.  
Swag for the Fashion Fanatic
If your loved one is a fashion fanatic, then you should also consider getting her some fashionable items that are both pretty and useful. One such gift can be a printed silk hair wrap. Silk hair wraps are slightly expensive, but every woman loves them because they keep their hair shiny and frizz-free during sleeping.
Another great option is a silky PJ set. There's nothing quite like silk. It's soft, expensive, luxurious, and it looks stunning. So, find a cute design and get it for her. She will love it and be reminded of you before going to bed.
6.  
Feel-Good Pleasures for the Homebody
If your loved one is a bit of a homebody, then don't worry! We have a gift idea for them as well. Regardless of whether your looking for gifts for older women, mother's day gifts, or a simple anniversary gift, these options are sure to impress.
You can get a customized bathroom towel with their initials, or do the same with a bathroom towel. And the cherry on top would be some sexy lingerie to give women a confident feeling at home. Women love feeling special which is why customizing their gifts is an awesome idea. If she is a sleepy head, then get her a cute bedding set, slippers, a natural silk pillowcase, and a silk sleep mask. Wrap it in cool packaging and put a smile on her face!
7.  
At-Home Skincare Gadget
Women love everything skincare-related! However, going to professional salons can get quite expensive and time-consuming. Luckily, skincare technology has progressed so much that, nowadays, you can get a wide variety of home devices that work like a charm! Here are some ideas:
8.  
One-of-a-Kind Collectables for the Custom Connoisseur
If your loved one collects certain items, then you can never go wrong by buying her a one of a kind collectable. This will show that you listen and that their interests are important to you as well. You can find a wide assortment of collectibles on websites like eBay, or specialized auction houses. This is not only cute and thoughtful, but items like these can also grow in value over time, making them a particularly good investment.
9.  
Apple AirPods Pro
If you're looking for the most trendy gift in 2022, then you can't go wrong with Apple AirPods Pro. This is a simple, yet effective gift. If you'd like to go an extra mile, you can buy a bedazzled or customized AirPods Pro case, and add her initials. This is also a great idea because it's convenient and they will think of you every time they listen to music.
10.
 Two-Month Wine Subscription
Who doesn't love wine? Wine is always a great and thoughtful gift. But, we recommend taking it a step further -buying a two-month wine subscription. If your loved one is a wine enthusiast, they will love this gift. You can choose a subscription model that lets you taste different wines with each delivery. This will keep them excited for months to come.
Hope you enjoyed our list.  Be sure to check out our other blogs for other gift occasions. 
Leave a comment
Comments will be approved before showing up.