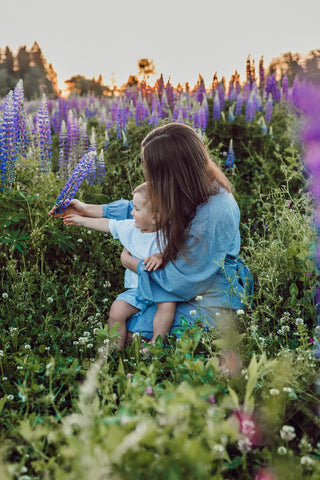 Gift giving on Mother's Day can be an overwhelming task. Figuring out what to buy for the important women in your life that embodies your appreciation for everything she does for you is a tall order. Luckily, this day can be celebrated with gifts that are both traditional as well as more unique and personal. Additionally, there is no benchmark regarding spending, so as the giver you are free to pick something out you know she will love whether that is a homemade card or something more extravagant like a vacation or the home upgrade she has been dreaming of.
Homemade
It is no secret that moms devote essentially all their time to the needs of their children, so showing her those efforts do not go unnoticed by dedicating some of your time to a homemade gift can be special. If you are skilled in the DIY arena, then she might love something like a new planter box for her garden, a new bookshelf to hold all her favorite books and knick-knacks, or even a new piece of jewelry. Even if you are not a seasoned vet craft and home improvement stores can be of great assistance regarding tutorials and the right materials for the DIY gift of your choice.
Large-Scale
Moms rarely make the first move when it comes to extravagant purchases for themselves. Mother's Day is a great opportunity to make that first move on her behalf. Home improvements or new build homes are a great example of a large-scale gift that can become a special memory for years to come. You can take out a personal loan to finance your next move and give a gift that will keep on giving for years to come. Motherhood is all about memories and special moments and creating the perfect home environment to foster that will surely not go unnoticed.
Tech Forward
Technology is a part of everyone's everyday life, and your mom is no exception. Even if the special mother in your life is not a complete tech junkie, she will still enjoy accessories that can either make her day-to-day easier, or more aesthetically pleasing. Phone accessories are a great gift idea because for most people, moms included, cell phones are a major lifeline. Gifting a beautiful and functional phone case will help to protect her device from damage while also reminding her of you each time she looks at it.
Traditional
Mother's Day has become synonymous with brunch and feminine touches to highlight the woman at the center of the day. Arguably the most traditional gift to give is flowers. A pretty bouquet or arrangement is a great way to compliment the occasion and flowers are a great opportunity to personalize a gift as well. Selecting blooms that are in her favorite color, provide her favorite scent, or are arranged in a vase that can be retained as a keepsake is that extra step that shows you put in genuine time and thought when picking out this gift.
Relaxation Focused
Giving a mother the gift of time to focus on herself is a gift she may never give herself. Picking out a gift that in a sense can give her back the time she has given to you over the years is a selfless way to express your appreciation. Think about ways she loves to be pampered, or activities that relax her and gift her a gift card or a pre-planned and paid day to spend enjoying one of those activities. Spas, fitness studios, or hobby focused workshops are great examples of places to send her on a date with herself. Bonus points for helping with childcare and chores while she is gone so that she can unwind with a clear head and priceless peace of mind.
Leave a comment
Comments will be approved before showing up.